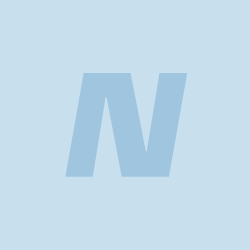 6/23/2023
---
New Laws Impacting Veterans in South Dakota
Hundreds of legislative issues are considered each year by the governor, South Dakota agencies, legislators, constituents, and lobbyists. During the 2023 legislative session, 517 legislative bills and resolutions were introduced.
As an advocate for veterans, it is the responsibility of The South Dakota Department of Veterans Affairs to review any bills that will impact our veterans.
This year we introduced four bills and monitored 32 pieces of proposed legislation. The following veteran-related bills were passed by the state legislature and signed into law by Governor Kristi Noem. They will become law on July 1. Senate Bill 15 updates the forms and documents that can
be used when obtaining veteran designation on a state driver's license or state ID card to include the Uniformed Services ID Card (Retired). House Bills 1039 and 1046 focus on education. HB 1039 provides eligibility for a 100% reduction in tuition charges at any state supported university for undergraduate programs
up to 128 credits and graduate programs up to 32 credits for Guard members that meet the requirements for admission. This 100% tuition reduction could also be applied to one program of study at any state vocational college that has been approved by the South Dakota Board of Education. HB 1046 adds technical colleges as an option for the free tuition for children or spouse of
a member of the South Dakota National Guard totally disabled or deceased in the line of duty.
The final two bills involve headstones for deceased veterans. HB 1065 increased the headstone setting fee reimbursement for a federal government headstone or marker set in a private cemetery to $200. HB 1054 allows the state to pay $100 for the professional etching of veterans' military information on the back of a privately purchased headstone. The etching on the private stone must include the name, rank, branch of service, and dates of birth and death of the veteran. When it comes to benefits for veterans, many federal programs are constantly changing and can be very confusing. As always, we encourage all veterans to visit their county or tribal veterans service officers
(CTVSOs) and allow them to assist in filing claims. These men and women have worn the boots, walked through trenches, conducted maneuvers, commanded troops, sustained missions, and protected our freedoms. Who better to have on your team? To locate the CTVSO nearest you visit: https://vetaffairs.sd.gov/
veteransserviceofficers/locatevso.aspx.
Greg Whitlock, Secretary
South Dakota Department of Veterans Affairs
---
Article Credit: SD Dept. of Veterans Affairs
Back to News