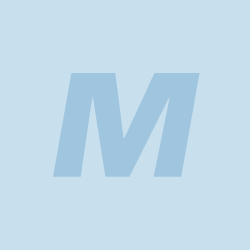 3/21/2023
---
MS Newsletter Number 2 - We've got some momentum building!
Happy 2023! I hope you are looking forward to the exciting year ahead of us. We had a great first MS committee meeting in January and the enthusiasm for growth is present throughout the entire organization and in each PVA Chapters. Thanks to those who stepped up to become MS Leads in their respective Chapters and a reminder that there are still many opportunities for other roles within PVA and specifically pertaining to our MS efforts. However, the most important thing any of you can do is take care of yourself - we need you here if we are to help anyone!
Now that we are formed, it's time to execute. Below are a few things to be aware of:
• March is MS Awareness Month! MS Walks are taking place across the country and our Chapter MS leads are looking for help in coordinating our participation in these walks.
• Over the next few weeks, each PVA Chapter will receive a small supply of PVA MS Vet t-shirts to hand out to members participating in MS walks and other MS-themed events. If your Chapter needs more, please email Jerrod Harris at JHarris@colonialpva.org.
• In May, the Consortium for MS Centers (CMSC) will be holding their annual meeting in Denver, Colorado. CMSC has graciously offered a free booth to PVA in their exhibit hall. Several MS Committee members, as well as some PVA staff, will be in attendance. We still have a couple of slots open, if you would like to be considered as an attendee, please email me at Izzy@mscpva.org.
• In August, PVA's annual Healthcare Summit and Expo will be taking place in Orlando, Florida. Last year, there was an entire track devoted to issues relating to MS and this year there are plans to do it again. Additionally, we will holding our MS Committee meeting at the Summit. A few of us from the committee will be attending and spots still exist for a few more members. If you would like to be considered, please email Izzy@mscpva.org.
Sincerely,
Izzy Abbass
PVA MS Committee Co-Chair
---
Article Credit: Paralyzed Veterans of America
Back to News