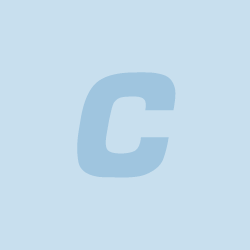 10/6/2022
---
Camp Lejeune Water Contamination Health Issues
Article from NSO Brad Friez
I am sure we are all seeing those advertisements on TV encouraging Marine Corps Veterans with service time at Camp Lejeune to file lawsuits. There, I wanted to try and set the record straight. Typically, a Veteran can file a disability claim with the VA or file a lawsuit but you cannot collect on both. I have included mention of the Camp Lejeune health issues from the VA's own website and how a claim with the VA would work.
First of all, you must have a good discharge from your time in the Marine Corps. Second, you must have proof of your military service of at least 30 days at Camp Lejeune from August of 1953 through December of 1987. Third, you must have a documented diagnosis of at least one of the diseases listed as presumptive from military service at Camp Lejeune. Lastly, these VA claims are only for the service member and not a family member. However, if you decide to go the route of a lawsuit instead the legal firm you choose to represent you will charge you most likely a contingency fee of a certain percent if they are successful; whereas if you file a VA claim the Veteran Service Organization that assists you will not charge you a fee.
If you understand the lawsuit route correctly the one advantage would be that the lawsuit could cover family members and others who were also exposed to the contaminated water at Camp Lejeune during the period of time listed above. But somehow, they would need to show proof of their time also at Camp Lejeune and the documented diagnosis of one of the presumptive conditions as well.
Camp Lejeune Water Contamination Health Issues If you served at Marine Corps Base Camp Lejeune or Marine Corps Air Station (MCAS) New River in North Carolina, you may have had contact with contaminants in the drinking water there. Scientific and medical evidence has shown an association between exposure to these contaminants during military service and development of certain diseases later on. If you have qualifying service at Camp Lejeune and a current diagnosis of one of the conditions listed below, you may be able to get disability benefits.
Am I eligible for disability benefits from VA?
You may be eligible for disability benefits if you meet all of these requirements.
Both of these must be true:
• You served at Camp Lejeune or MCAS New
River for at least 30 cumulative days from August 1953 through December 1987, and
• You didn't receive a dishonorable discharge
when you separated from the military.
And you must have a diagnosis of one or more of these presumptive conditions: Adult leukemia, Aplastic anemia and other myelodysplastic syndromes, Bladder cancer, Kidney cancer, Liver cancer, Multiple myeloma, Non-Hodgkin's lymphoma, and Parkinson's disease Who is covered? Veterans, Reservists, Guardsmen
Back to News