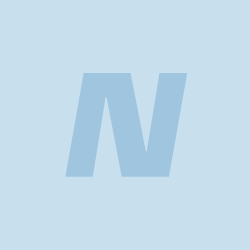 7/17/2020
---
Now Open to 2020 Homeownership Applicants
Applications accepted July 1 through July 31.
Applications are now available for the Homeownership program at Habitat for Humanity of Greater Sioux Falls. Applications are only open once a year, for a limited time, and completed applications must be received by 5 p.m. on Friday, July 31. Mailed applications must have a postdate of July 30, 2020. Late applications cannot be accepted.
How to apply
Apply Now
Download Application
Or pick up an application at the Habitat ReStore.
For additional help with completing the application, review the application tips and instructions.
Download Guide
Step 1: Evaluate your eligibility and readiness.
Habitat homeowners help build or repair their homes alongside volunteers and pay an affordable mortgage. To qualify, applicants must meet general eligibility requirements and have a need, the ability to pay, and a willingness to partner. For the 2020 income guidelines and other requirements, review Habitat's program selection criteria. Note the expanded eligibility guidelines in 2020 for veterans and teachers. Applicants can evaluate their readiness for homeownership by completing the self-assessment.
Step 2: Get an application.
Applications are available from Monday, June 29, 2020, through Friday, July 31, 2020. Though new protocols will be in place this year to limit personal contact during the application process, there are multiple ways to receive an application.
Download and print an application.
Pick up an application packet at the Habitat ReStore at 721 E. Amidon St., Sioux Falls.
Contact Lisa Ross in the Habitat office at 605-274-6290 or lisa.ross@siouxfallshabitat.org for other ways to receive application materials.
The application checklist walks you through the application submission process.
Step 3: Complete the application and gather all required documents.
Copies of all required documents must be submitted with your application. All supporting documentation submitted with the application will be kept and cannot be returned to the applicant. Please do not bring or send originals.
Required documents are listed on page 1 of the application (a.k.a., the application checklist).
Step 4: Submit your application.
Applications can be submitted in person or by mail. They cannot be received electronically.
To drop off an application in person, bring the application with required documents to the secure dropbox at the Habitat ReStore on 721 E. Amidon St., Sioux Falls.
Applications can also be mailed to:
Habitat for Humanity of Greater Sioux Falls
Attn: Lisa Ross, Family Services Coordinator
721 E. Amidon St.
Sioux Falls, SD 57104
Mailed application must be postmarked by July 30, 2020.
If you have questions or need to speak with someone about an application, contact Lisa Ross at 605-274-6290 or lisa.ross@siouxfallshabitat.org. Administrative offices are closed to the public at this time. To limit personal contact, all processing questions will be handled by phone, email, or mail. If Habitat determines an in-person meeting is needed, an appointment will be required.
Step 5: Watch your mail for communications from Habitat regarding the status of your application.
As Habitat goes through the processing steps, you will be notified if any additional information is required from you. All notifications regarding the status of an application will be mailed to the applicant's address. Please notify Lisa Ross of any changes to the applicant's contact information throughout the application process.
Questions?
Contact Habitat's Family Services Coordinator, Lisa Ross, at 605-274-6290 or lisa.ross@siouxfallshabitat.org.
Habitat does not discriminate on the basis of race, sex, color, age, handicap, religion, family status, national origin, source of income, or exercise of rights under the Consumer Credit Protection Act.
Back to News