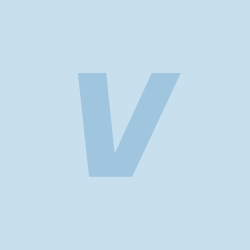 2/13/2019
---
VA Black Hills Health Care System recognized for excellence
The VA Veteran Experience Office (VEO) recognized VA medical centers leading the way in patient experience and employee engagement at the VA Patient Experience Symposium held February 5-7 in Crystal City, Virginia.
Based on the Survey of Healthcare Experiences of Patients (SHEP) scores and All Employee Survey (AES) results from fiscal year 2018, twelve VA facilities in three categories of facility complexity level were nominated to receive Patient Experience awards.
Five of the twelve nominees recognized are VA Midwest Healthcare network facilities: Sioux Falls, Central Iowa, Fargo, Hot Springs, and Minneapolis.
Each of the twelve nominees were invited to submit a narrative describing the incorporation of the VA Patient Experience (VA PX) framework into their approach to providing exceptional patient experiences. The entries were anonymously reviewed and rated by a panel of VA PX coaches, other VEO leaders, as well leaders from Veterans Health Administration (VHA) SHEP team.
"Providing an exceptional experience is one of our highest priorities. It is an honor to be recognized as a top ranked performer in VHA," said Sandra Horsman, Director VA Black Hills Health Care System (BHHCS). "We strive to be an organization where Veterans are truly at the center of their care, taking charge of their health and feeling supported by their health care teams. No matter where a Veteran receives his/her health care at VA BHHCS he/she can expect the same level of caring, compassionate service."
Sioux Falls was recognized as the top performer in the facility complexity level 2 category. The overall winner across all complexity levels was Asheville, NC. Iron Mountain, MI, received the level 3 category award and Cleveland, OH, placed first in the level 1 category. Other facilities nominated were: Alaska, Boston, Connecticut, and Madison, WI.
Additionally, two facilities were recognized for their improvement in patient experience based on 2018 versus 2017 SHEP scores. The award for the most improved facility with only outpatient services was awarded to the Alaska VA Healthcare System. The award for the most improved facility with inpatient services was given to the Fingerlakes Healthcare System, Bath, New York Campus.
---
Article Credit: Black Hills VAHCS
Back to News